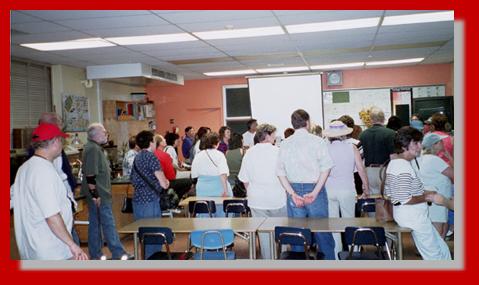 The tour of new and old buildings and classrooms was lead by
an enthusiastic and knowledgeable Terry Stoller, the school Athletic Director.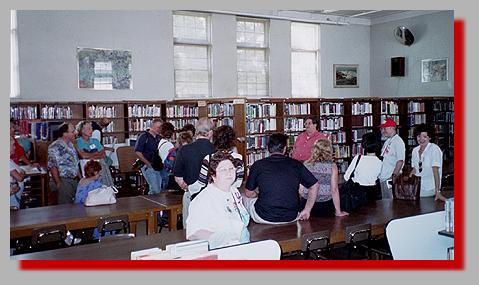 The Library had a face lift, but was the same old gal.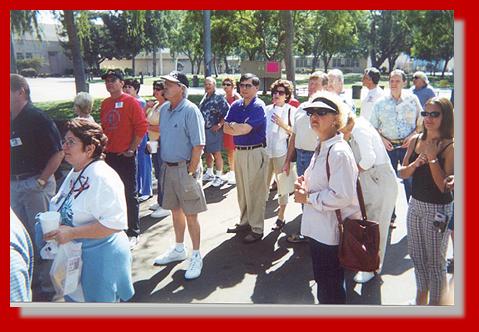 The school tour continued around all the old campus...
auditorium, administration and science buildings.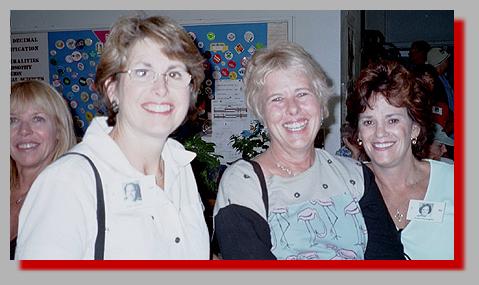 Chris, Ellen, Leslie and Sue laughing as they remember the 'good old days'.