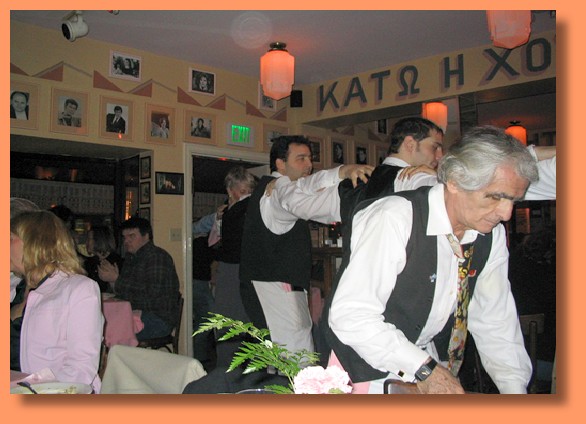 The waiters start the Greek Line Dance!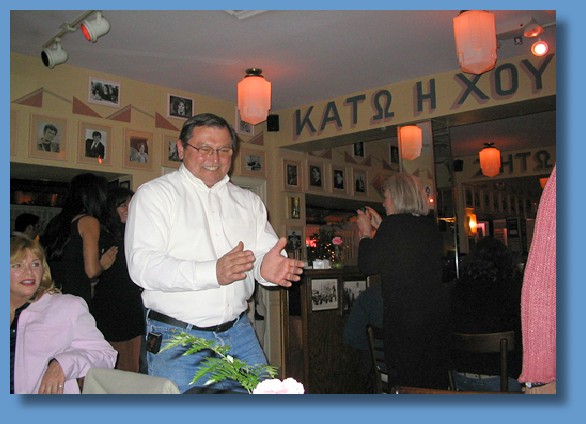 Roy Hladysh twists and shouts his way.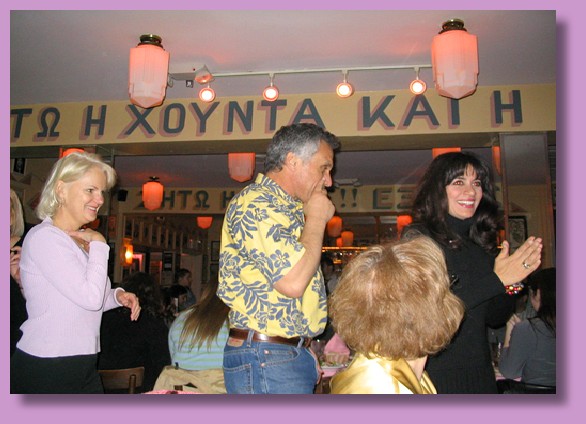 Joanne and Phil get the locomotion.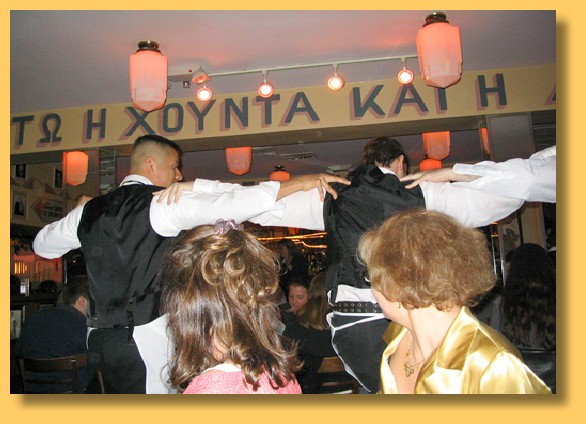 The waiters step up the pace of the dance.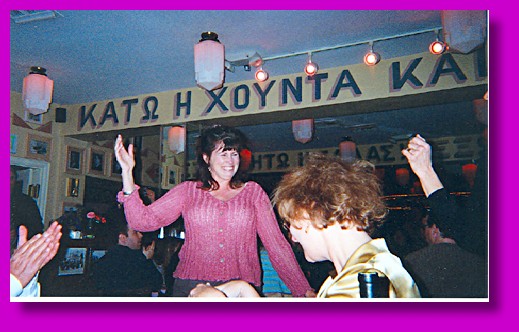 Nancy Meade adds some spice to the dance!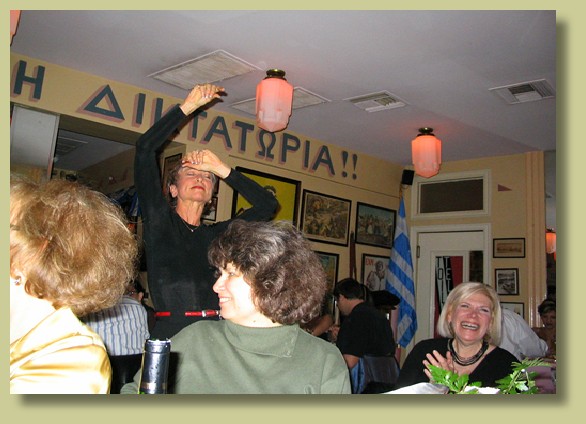 Donna Merkow feels the rhythm of the Greek beat.
Marlene Magenheim and Sharon Regan love it.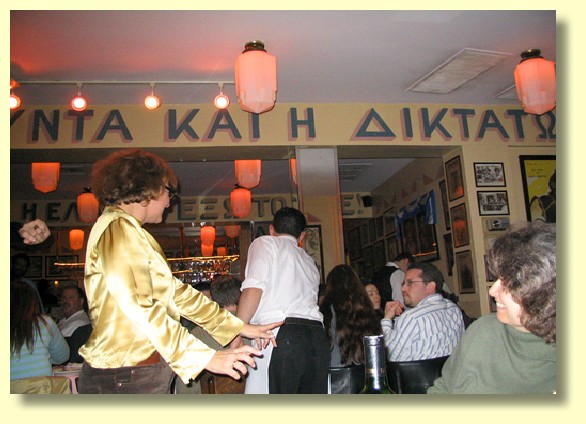 Lori Mancini excites the Greek with a belly dance.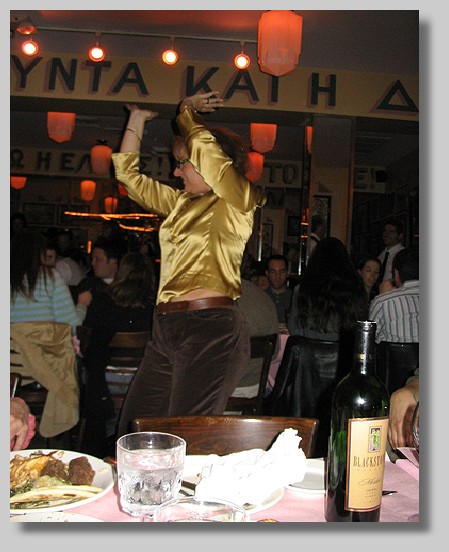 Lori was sooo good that she gets 2 photos!