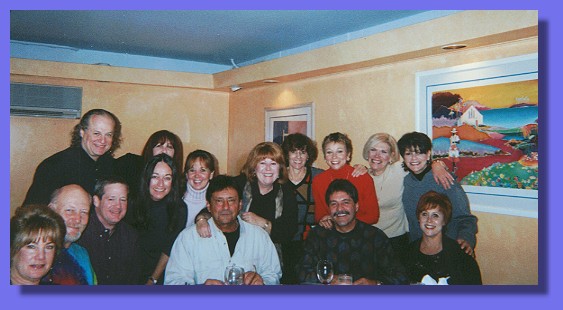 Bamboo's is a great place for a party!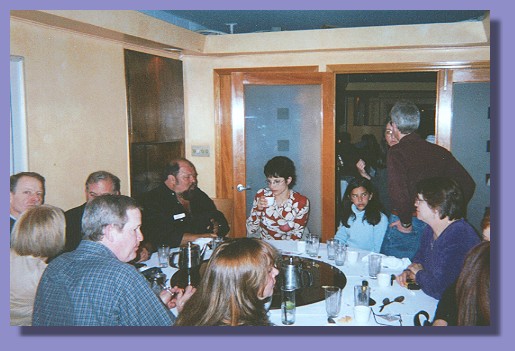 One large lazy susan serves each table with great food.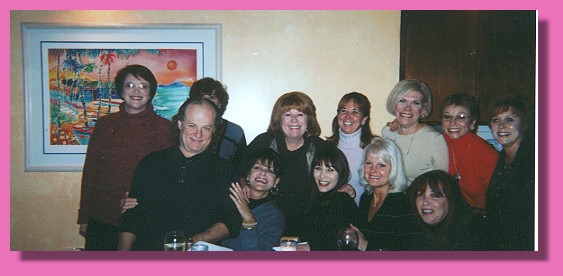 The Bamboo Gang!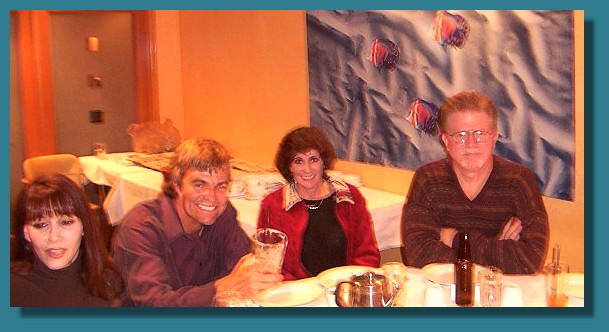 Sandy Malloy, Jason Salelby, Nancy Kaufman
and Dan Chavis were all in focus even if the photo was not.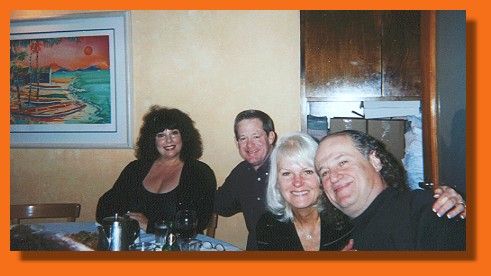 Louisa, Phil Bonesteel, Joanne Beggs
and Chris Hunt love seeing each other.
Rusty Goheen, Dan Farnham, Cookie Davar
and Ron Shamblee think 1966 was a good year.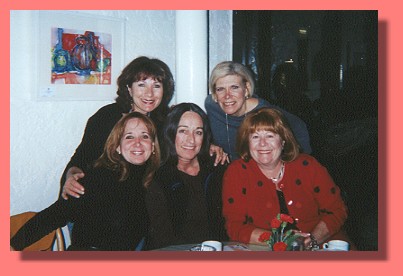 Anita Weinberg, Mari Magenheim ,
Andi Schwartz, Jessie Armstrong and Vera Pikkel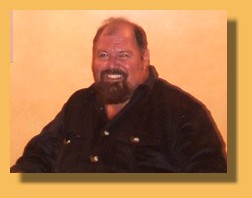 Paul Sazzman adds his usual cheerfulness to the party.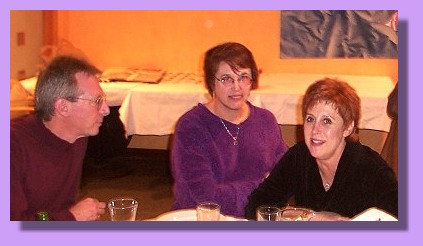 Jeff Rothman, Joanne Hirsch and Lynnne Fiedler catch up.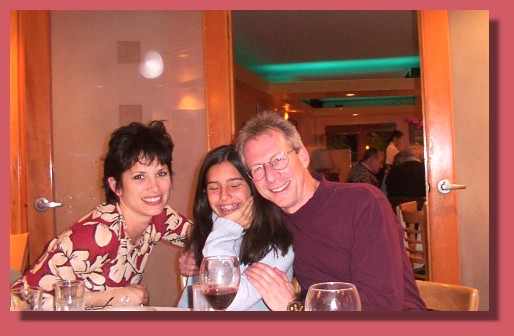 Jeff Rothman's family enjoys the party on their way to Mammoth.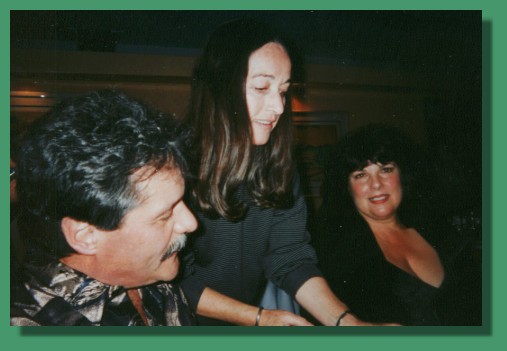 John Vilardo, Jessie Armstrong and Louisa close up.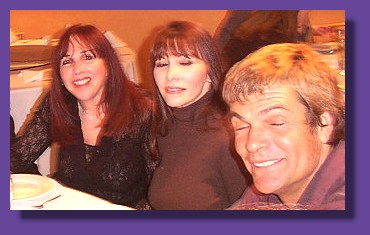 Adrienne Epstein smiles, while Sandy Malloy and Jason Saleby meditate.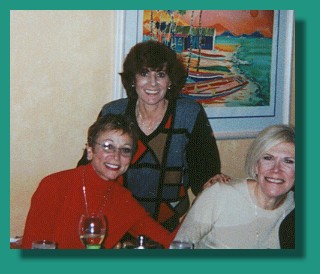 Donna Merkow, Nancy Kaufman and Mari Magenheim radiate.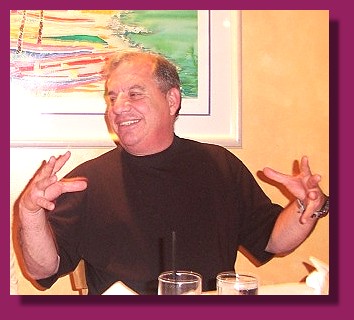 Steve Weber beyond description.